thursday, 14 october, 2021
Air Business nominated for Industry Partner of the Year at the PPA Independent Publisher Awards!
The nomination is for our work supporting clients with the EU VAT & Duty changes and keeping them informed of the solutions we offered to overcome the challenges they faced.
The Industry Partner of the Year award recognises the suppliers to the industry who have really gone the extra mile in their partnerships with independent publishers.
Our entry had to clearly demonstrate:
* Evidence of service levels
* A genuine partnership with publishers
* Meeting or exceeding client objectives and expectations
* Innovation and creativity in finding solutions
* Working towards sustainability alternatives and best working practices
Air Business also sponsors the 'Best Response to COVID-19' award, and we look forward to congratulating the winner.
The Award ceremony is on Friday November 26 in London, and you can view the full shortlist on the Awards website.

thursday, 14 october, 2021
Peerless Services: Debrett's Appoints Air Business for Membership Management
Debrett's, the world's leading etiquette authority and publisher of the renowned Debrett's Peerage and Baronetage since 1769, has selected Air Business Subscriptions to provide a range of membership management services.
Air Business Subscriptions, the subscription and membership management division of the Air Business Group, will provide Debrett's digital platforms with access/permission control services, order taking both online and via the phone, payment management, customer services, and customer communications.
The services will cover every aspect of Debrett's expertise – Etiquette resources; Peerage and Baronetage resources; and a bundled package of Etiquette and Peerage and Baronetage resources.
Ian Burrows, Managing Director of Debrett's, said "Debrett's has a proud 250-year publishing heritage, which sits comfortably alongside our newer Coaching Academy and online resources. As content delivery continues to migrate online we needed to transform our business and capitalise on the historic and contemporary value of our digital content, Air Business Subscriptions impressed us with their high quality subscription services and customer service interactions, which are exactly in line with the high expectations of Debrett's customers."
Duncan Taylor, Managing Director at Air Business Subscriptions, added "We are immensely proud to have been selected by Debrett's to serve their extremely discerning membership with our high end, market leading membership services. We look forward to working with Debrett's, its members and its prestigious content over the coming years."
tuesday, 21 september, 2021
From A to Back In Town
Air Business was delighted to sponsor the PPA's Back In Town event on Wednesday 15th September.
Taking place at Happenstance, near St Paul's Cathedral, London, the networking event was the first in-person PPA event since the start of the pandemic.
The evening was also the first for the new PPA Chief Executive, Sajeeda Merali, who addressed members for the first time, alongside PPA Chairman and Executive Chairman of Immediate Media Co., Tom Bureau.
Adam Sherman, Air Business CEO, gave a speech thanking the Air Business team for all their hard work and dedication during the pandemic.
It was great to see so many friends and colleagues, and we look forward to supporting the PPA at more events in the future.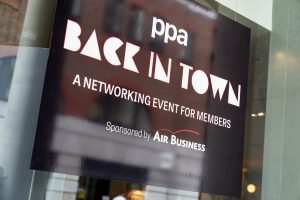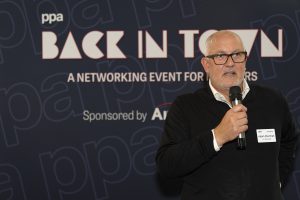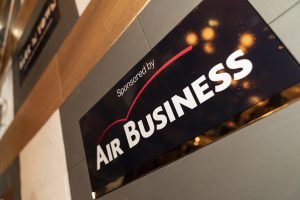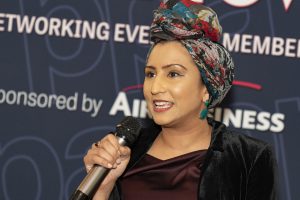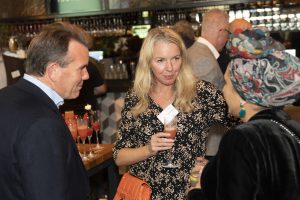 thursday, 5 august, 2021
EU VAT & Duty Changes: What Publishers Need to Know and the Action They Must Take
On 1st July this year, VAT and duty regulations relating to the movement of goods (including magazines and periodicals) into EU member states from countries outside the EU, changed. Adam Sherman, CEO of Air Business, looks at the implications for publishers.
The main changes can be summarised as:
– The VAT exemption for the importation of goods valued less than €22 has been removed

– All goods imported to the EU will be subject to VAT

– Although VAT will be applicable on ALL goods, Duty will only be payable on imports with a value of over €150
Historically, magazines, journals and periodicals have been treated as printed matter in the postal world –  not goods – and while the UK was part of the Free Market British businesses did not need to consider VAT and duty to other member states. Obviously, this has now changed and all UK businesses selling into the EU need to understand the new rules and their implications.
It is clear to us that magazines and periodicals do come under the scope of the new regulations and will now attract VAT on importation into the EU, despite what you may have been told by other mailing partners. It simply may be that they do not have the capability or expertise to handle this for you. Also, it is vital that sample data is generated and tested before distribution as missing information may result in the item being rejected by Customs or charged VAT on delivery.
The focus of the EU Post Offices and Customs authorities may not initially be on magazines and periodicals, but we believe it would be unwise to gamble on which countries will or will not be strictly applying the rules and when. There is also the possibility of retrospective VAT claims by Customs authorities.
For the time being, whilst Publishers are in the process of becoming compliant, we believe there should be enough leeway with Customs around Europe. However, we must stress that not becoming compliant is not sustainable in the medium to long term.
There are solutions available to assist Publishers. One is the Import One Stop Shop (IOSS) for Business-to-Consumer transactions of €150 or less. It is a Delivery Duty Paid (DDP) scheme where the customer pays the VAT at the point of purchase.
In summary, Publishers register for the service in an EU member state and are allocated an IOSS number that allows them to trade into all member states. The Publisher charges the appropriate VAT rate in the customer's country at the point of purchase. They make a VAT return in their EU country of registration, breaking down the VAT payable in each of the EU member states for the period and paying the balance due. When the goods enter the EU, the IOSS number is referenced on the documentation to ensure no VAT is payable on the movement of the goods, nor by the end customer.
This solution requires additional data to process, such as IOSS number, Customs Harmonised System (HS) code and the Unit Price (in Euros). For magazine and periodicals, this should be the value of the package, not the subscription amount. Eg, if an annual subscription is 120 Euros and the publication is issued monthly, the data required is one twelfth of the subscription value (10 Euros).
If a Publisher does not wish to use IOSS, or decides to carry on as normal, the items will be sent as Delivery Duty Unpaid (DDU), which means customers aren't charged VAT at the point of purchase and must pay it and any administration fees, which could be high, prior to receiving the goods.
Given the inevitable confusion that follows a major change of regulations, it is likely these items will continue to get delivered without any charges being applied in the short term. However, this risk must be borne by the Publisher and balanced against the possibility of poor customer service and reputational risk in asking customers to pay the VAT and any admin fees locally.
It's clear that publishers must ensure they engage with tax experts to understand their obligations under the new regulations and must ensure their distribution suppliers are fully prepared to deal with the new data requirements and processes.
Air Business have commenced compliant mailings for customers who have their IOSS number, have generated the required data in the correct format, and are working with many other customers on testing sample data. We've held client forums and liaised with the PPA on supporting publishers with these changes, and are happy to share our insights in more detail.
Please note: Air Business is unable to give advice on taxation issues as it is not a taxation expert or consultancy, and strongly recommends you seek appropriate, independent tax and legal advice if you are unclear how the new regulations will affect your business.
wednesday, 4 august, 2021
Print Post-Pandemic: Positive outlook
Writing for InPublishing, Air Business CEO, Adam Sherman, gives his view on the future of print as we emerge from lockdown.
It had become very easy before the pandemic to write-off print as a viable medium in the face of a – seemingly – overwhelming surge of digital content. To some, print was heading towards niche status. Yesterday's product; just for purists.
However, I've always believed in a place for print in the market. Whether on its own or part of a bundle, print has a valuable part to play in the mix. The pandemic and lockdown conditions showed just how exciting that part could be and how positive the outlook is.
Many of our publisher clients saw an increase in subscriptions over lockdown. From March 2020 to January 2021, we supported them with campaigns and round-the-clock customer service, and saw increases of up to 36%, many of which were print or print bundles.
It's more than 12 months since the start of lockdown and many of those 'new' subscriptions have renewed. It demonstrates that customers have returned to print and, crucially, liked it enough to stay with it. It also suggests a demand for a more tranquil, tactile reading experience that print satisfies so well.
But, what next? Publishers should keep the momentum going with print content aimed at a post-lockdown society that is willing to embrace change and new experiences, and discover and rediscover new passions. Whether it's craft, travel, sports, cooking or DIY, the benefits of print as a medium to guide and instruct can be substantial.
Print publishers may also wish to explore different frequencies. For example, would fortnightly issues bridge the gap between instant digital content and waiting a month for new content? It's the full print experience without a large gap between editions.
There is a note of caution to be raised, however, in the form of new Value Added Tax (VAT) and Duty regulations relating to the movement of goods (including magazines and periodicals) into EU member states from countries outside the EU. These took effect from 1st July 2021 and, as a result, all goods imported to the EU are now subject to VAT.
Air Business has established business models to fit the circumstances and requirements of our customers but publishers not prepared for the changes may struggle to get their content distributed effectively. However, this should not be seen as a reason to reduce print runs. Demand from subscribers in the EU for high quality, English-language publications is holding up strong as ex-pats seek a taste of home or follow their favourite interests, or local customers access content that isn't necessarily available in their home markets.
And whilst customers could get all this through an app or browser, there's still nothing quite like the soft thud of paper on doormat and the anticipation of a new edition.
friday, 18 june, 2021
Stuart Lacey, Managing Director of Air Business Subscriptions, to retire
Stuart Lacey, Managing Director of Air Business Subscriptions for more than 22 years, has announced his intention to retire later this year.
Stuart joined Quadrant Subscription Services in 1993, and came across to Air Business when it bought Quadrant in 2011. During this time, he has built the business into one of the leading subscription management providers in the country.
"As we all know, the last 12 months or so have been challenging in the way we've worked through the pandemic, and I'm very proud of the way Air Business has maintained service throughout this period for its customers," said Stuart.
"I've also had time to reflect about my own personal situation and my plans for the future, and have decided that the time is right to make this change. I have been privileged to have worked with so many fantastic people through my time with the company and I know how much I'm going to miss them. I wish everyone, colleagues and customers, all the very best for the future."
Duncan Taylor will succeed Stuart as Managing Director. Duncan joined Air Business in 2013 as Program Development Director, becoming Group IT Director in 2015.
Adam Sherman, Air Business Group's CEO, commented, "Stuart's contribution to Air Business Subscriptions, and the wider Air Business Group, has been huge, and I'd like to thank him for his drive and determination to drive the business forward. Air Business Subscriptions has been at the forefront of innovation and service in the subscription management industry, which is losing a big personality and advocate."
He added, "I'd like to congratulate Duncan Taylor for succeeding Stuart later this year, and to thank him for his leadership of our Group IT function. His extensive experience of Air Business Subscriptions, its clients and solutions stands him in good stead for his future role."
thursday, 20 may, 2021
New Customer Experience Director for Air Business Subscriptions
Air Business is delighted to announce that Paul Hatch has joined the group as Customer Experience Director for Air Business Subscriptions.
Paul comes with extensive experience in subscriptions management, fulfilment, marketing and customer experience gained working in both the outsource and media sectors. Most recently Paul worked for TI Media and helped manage the transition following the acquisition by Future plc.
"Air Business has a desire to continue to build a world-class and world-leading business, both technically and customer experience-wise, and Paul is certainly the man to help with this ongoing ambition", said Adam Sherman, CEO of the Air Business Group.
Paul added, "I know Air Business well and am excited to join at a time when the ambition here has never been higher. I believe that my client-side experience and change-management skills will complement the existing team at Air Business Subscriptions and ensure our delivery aligns with our ambition."
Paul will report to Duncan Taylor, Joint Managing Director of Air Business Subscriptions, and be based at its Haywards Heath office.
friday, 23 april, 2021
Air Business is nominated for PPA Industry Partner of the Year!
We are very pleased to share that Air Business has been shortlisted for Industry Partner of the Year at the PPA Awards 2021.
Our submission was based on the extraordinary efforts our staff made to ensure our customers continued to receive an excellent service throughout the Covid-19 pandemic.
We are also sponsoring a new category this year, the Best Response to COVID-19 Award, which highlights the best examples of how the publishing industry has reacted to the challenges of Covid-19
View the entire shortlist on the PPA Awards website.
Tune in to find out who the winners are at the virtual awards ceremony on June 23. The ceremony is free to attend and registration is open to all. Register on the PPA Awards website now.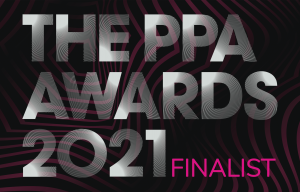 monday, 29 march, 2021
New Event: Cost Transformation and Balancing Risk in Publishing
Join Air Business at the PPA Leadership Summit 2021 to discuss which cost-cutting and investment strategies will deliver rapid efficiencies and long-term growth for publishers and media companies.
Media companies have faced more challenges than many sectors during the pandemic, but this period of reinvention has also offered opportunity to streamline business models.
Fresh thinking is changing how content is produced and disseminated, and we're witnessing cost and revenue models change significantly as a result.
Join our Cost Transformation and Balancing Risk Thinktank session at the upcoming PPA Leadership Summit to explore which cost-cutting strategies deliver rapid efficiencies, and conversely, where publishers should be investing to achieve long-term growth.
The Thinktank will be moderated by Rob Barham, Group Sales Director, and Graham Johnson, Consultant Development Director.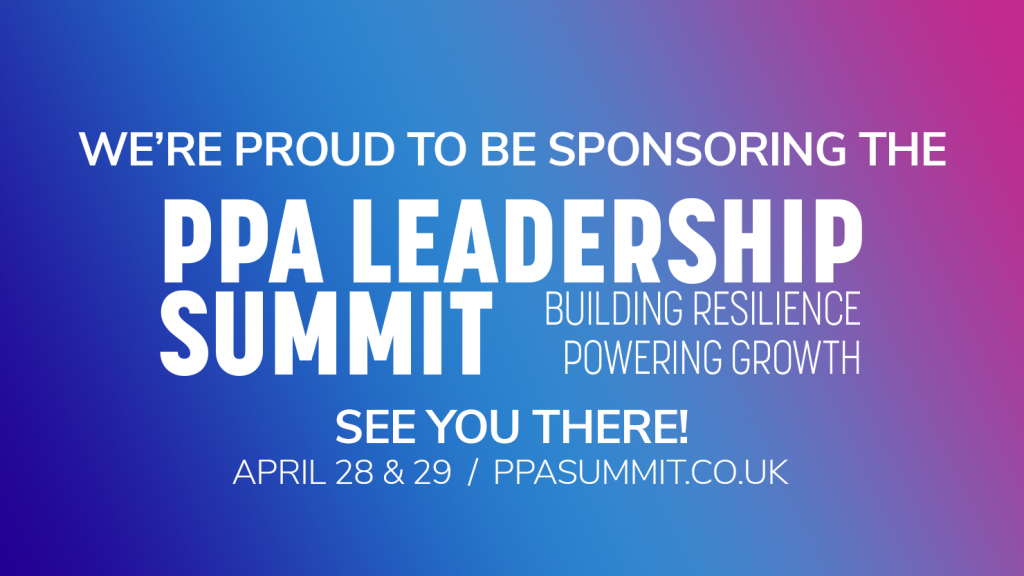 friday, 26 march, 2021
Naked Mailings Win For Taylor & Francis!
Taylor & Francis Group's Naked Mailing project was a clear winner at their annual, global internal award ceremony yesterday (25th March).
Taking the Sustainable Impact award, the project was described as "a really great example of how a simple idea, whilst challenging to implement, can make a massive difference on our footprint on the world when it's adopted by a business on the scale of Taylor & Francis."
Removing the plastic lamination and polywrapping of over 900 research journal titles should remove three million plastic bags a year from the environment. Presenting the award via video on the Taylor & Francis Group Facebook page, Informa's Group Head of Sustainability, Ben Wielgus, said there was "no debate" around who the winner would be.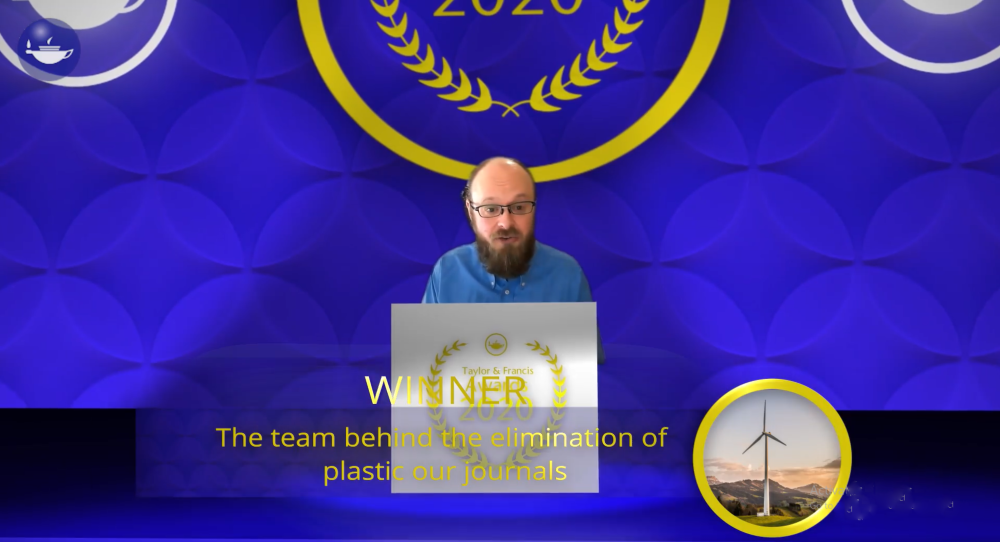 The Award was received on behalf of the project team by Rebecca Nobes, Senior Manufacturing Controller (left), and Lauren Jackson, Production ST Manager (right), who thanked the various teams involved as well as the global printing and distribution partners, like Air Business, who supported the project.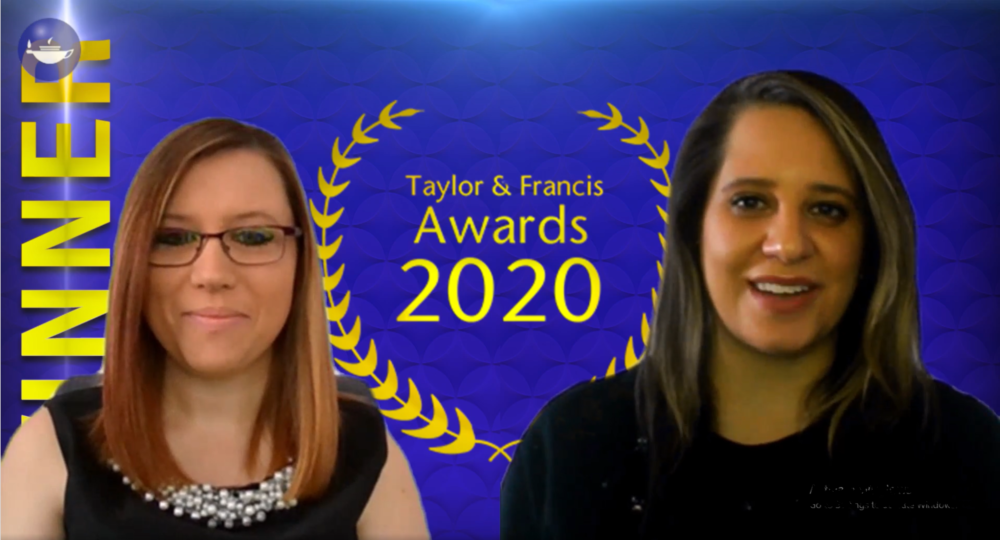 Congratulations to the team from everyone at Air Business!