thursday, 20 may, 2021
New Customer Experience Director for Air Business Subscriptions
Air Business is delighted to announce that Paul Hatch has joined the group as Customer Experience Director for Air Business Subscriptions.
Paul comes with extensive experience in subscriptions management, fulfilment, marketing and customer experience gained working in both the outsource and media sectors. Most recently Paul worked for TI Media and helped manage the transition following the acquisition by Future plc.
"Air Business has a desire to continue to build a world-class and world-leading business, both technically and customer experience-wise, and Paul is certainly the man to help with this ongoing ambition", said Adam Sherman, CEO of the Air Business Group.
Paul added, "I know Air Business well and am excited to join at a time when the ambition here has never been higher. I believe that my client-side experience and change-management skills will complement the existing team at Air Business Subscriptions and ensure our delivery aligns with our ambition."
Paul will report to Duncan Taylor, Joint Managing Director of Air Business Subscriptions, and be based at its Haywards Heath office.
friday, 23 april, 2021
Air Business is nominated for PPA Industry Partner of the Year!
We are very pleased to share that Air Business has been shortlisted for Industry Partner of the Year at the PPA Awards 2021.
Our submission was based on the extraordinary efforts our staff made to ensure our customers continued to receive an excellent service throughout the Covid-19 pandemic.
We are also sponsoring a new category this year, the Best Response to COVID-19 Award, which highlights the best examples of how the publishing industry has reacted to the challenges of Covid-19
View the entire shortlist on the PPA Awards website.
Tune in to find out who the winners are at the virtual awards ceremony on June 23. The ceremony is free to attend and registration is open to all. Register on the PPA Awards website now.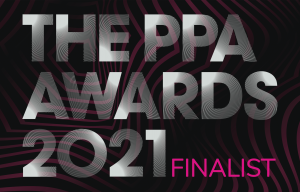 monday, 29 march, 2021
New Event: Cost Transformation and Balancing Risk in Publishing
Join Air Business at the PPA Leadership Summit 2021 to discuss which cost-cutting and investment strategies will deliver rapid efficiencies and long-term growth for publishers and media companies.
Media companies have faced more challenges than many sectors during the pandemic, but this period of reinvention has also offered opportunity to streamline business models.
Fresh thinking is changing how content is produced and disseminated, and we're witnessing cost and revenue models change significantly as a result.
Join our Cost Transformation and Balancing Risk Thinktank session at the upcoming PPA Leadership Summit to explore which cost-cutting strategies deliver rapid efficiencies, and conversely, where publishers should be investing to achieve long-term growth.
The Thinktank will be moderated by Rob Barham, Group Sales Director, and Graham Johnson, Consultant Development Director.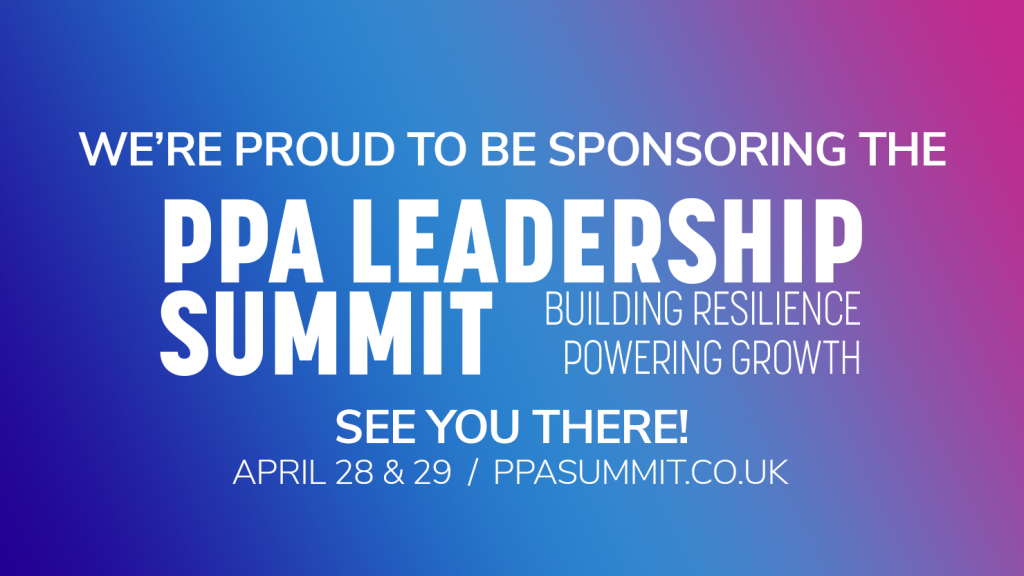 friday, 26 march, 2021
Naked Mailings Win For Taylor & Francis!
Taylor & Francis Group's Naked Mailing project was a clear winner at their annual, global internal award ceremony yesterday (25th March).
Taking the Sustainable Impact award, the project was described as "a really great example of how a simple idea, whilst challenging to implement, can make a massive difference on our footprint on the world when it's adopted by a business on the scale of Taylor & Francis."
Removing the plastic lamination and polywrapping of over 900 research journal titles should remove three million plastic bags a year from the environment. Presenting the award via video on the Taylor & Francis Group Facebook page, Informa's Group Head of Sustainability, Ben Wielgus, said there was "no debate" around who the winner would be.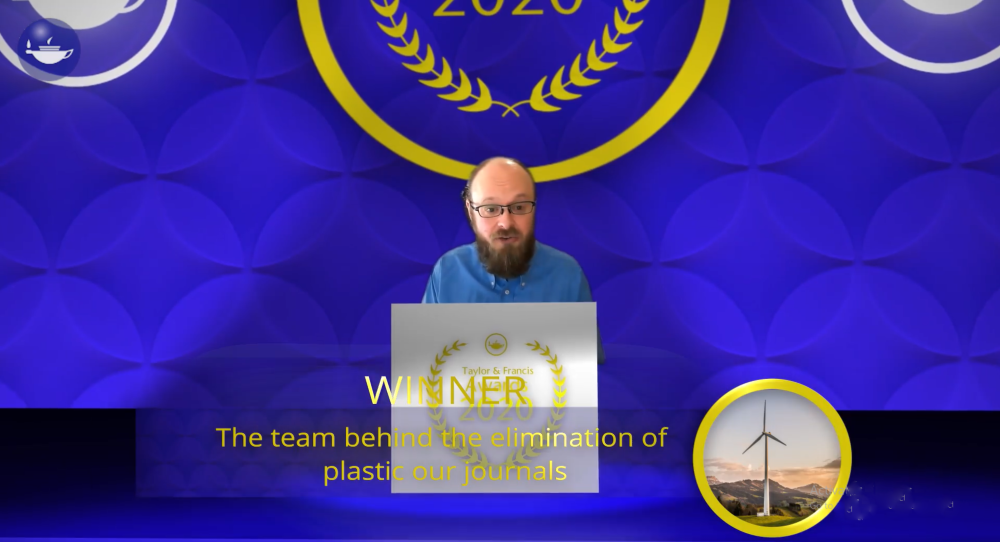 The Award was received on behalf of the project team by Rebecca Nobes, Senior Manufacturing Controller (left), and Lauren Jackson, Production ST Manager (right), who thanked the various teams involved as well as the global printing and distribution partners, like Air Business, who supported the project.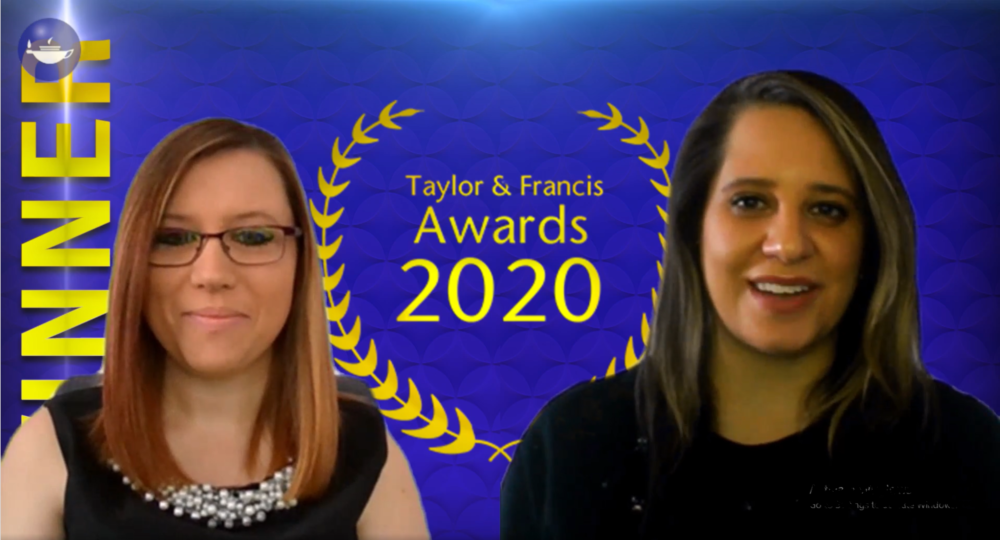 Congratulations to the team from everyone at Air Business!
tuesday, 23 march, 2021
Fingers Crossed for Naked Mailing Award Success
Taylor & Francis Group's Naked Mailing project has been nominated for an internal award.
The project, which we were delighted to support, involved removing the plastic lamination and polywrapping of over 900 research journal titles to produce 'naked', environmentally-friendly mailings to subscribers. Removing the lamination ensures the journals are fully recyclable, and the use of FSC-accredited paper and cover board ensures their sustainability.
It has been nominated in the Sustainability category of the Taylor & Francis Awards, which recognise the efforts made by its employees around the world.
The awards ceremony will be streamed on the Taylor & Francis Group Facebook page on Thursday 25th March from 12pm.
Good luck to the team!
tuesday, 16 march, 2021
Air Business heroes take away the stress!
We were delighted to receive a testimonial from a client about our support of their operations in 2020.
Trevor Simpson, Head of Production Operations at Haymarket Media Group, said:
"Air Business is truly an unsung supplier hero to keep Haymarket UK's overseas subscriptions moving throughout 2020. The commitment and communication Air Business showed us was second to none, informing production daily of the ever changing landscapes and challenges that were faced.
All the staff at Air Business worked tirelessly behind the scenes to keep our overseas subscriptions delivering to the quickest and most cost effective way while racing towards Brexit, which they also prepared so well for.
I thank each and everyone of the staff at Air Business for taking away that extra stress!"
wednesday, 24 february, 2021
New Covid-19 Testing Programme
Air Business is launching a rapid Covid-19 testing programme at its Head Office.

As part of the Government's continuing drive to increase the availability of testing in private industries, this programme aims to reduce the prevalence of the virus in the highest risk areas.

From the week commencing 1st March, Air Business will offer rapid-turnaround lateral flow tests to all permanent and agency staff working regularly in the Hatfield facility.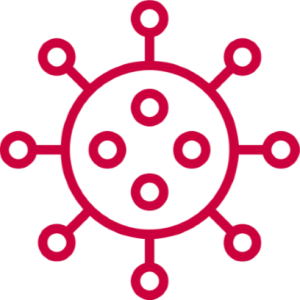 monday, 25 january, 2021
Getting Naked with Taylor & Francis
Air Business has successfully partnered with the Taylor & Francis Group to support their year-long Alternative Mailing Packaging trial. This involved removing the plastic lamination and polywrapping of over 900 research journal titles to produce 'naked', environmentally-friendly mailings to subscribers.
Removing the lamination ensures the journals are fully recyclable, and the use of FSC-accredited paper and cover board ensures their sustainability. With ISO14001:2015 certification for environmental management, Air Business has made a commitment towards the protection of the environment so was well prepared to help with the trial.
"We're committed to minimising the impact of our business on the planet while also meeting our customers' requirements and delivering their satisfaction," said Adam Sherman, Chief Executive Officer of Air Business. "I'm pleased that customer feedback to the changes has been so positive, and that we can continue supporting Taylor & Francis towards their goal of reducing use of plastic wrap and lamination globally by 100% in 2022."
Stewart Gardiner, Journals Global Production Director at Taylor & Francis, added "Air Business was fully supportive of the AMP trial, and together we tested four different mailing options back in 2019, moving on to the naked mail rollout through 2020. I'm grateful to them for their can do attitude and investing in new equipment and workflows to make this project a success, helping us move towards our plastic reduction targets."
thursday, 7 january, 2021
Publishing 2021: 5 minutes with… Adam Sherman
Q: As we enter 2021, what's the outlook for publishers?
A: I was heartened to see so many positive publishing news stories during what was an incredibly challenging 2020. Reports late last year that Future had grown its online audiences 56% year-on-year, plus the fact that many consumer publishers began seeing an upturn in circulation numbers, show the resilience of the publishing sector and offer hope for the future. Despite this week's lockdown announcement, I'm hopeful that, with vaccines starting to be rolled out, these positive trends will continue in 2021.
Q: What advice would you give publishers on how best to negotiate what looks likely to be a challenging start to the year? 
A: Keep innovating and exploring new routes to market and new revenue streams. The public's appetite for your content is undiminished and there is every prospect of a return to near-normal in a few months' time. From our perspective and with all staff around the globe remotely enabled, we will be continuing to provide the service, ranging from subscriptions and fulfilment right the way through to the final delivery. Keep it coming and we will keep it moving!
Q: In terms of subscription fulfilment and distribution, what were the stand-out trends of 2020?
A: As mentioned before, we've seen some very positive trends in circulation numbers and results, especially within the B2C space. Distribution was a challenge with so much volatility in the transportation arena; providing daily customer updates when needed and being nimble enough to change routings quickly has been a real strength.
Surcharges from airlines has not done anyone any favours and we battle tirelessly to mitigate these as much as possible. I expect these challenges to continue well into 2021 and we now have the additional challenge presented by Brexit and the impact this has on shipping goods abroad.
Q: In November, Air Business was named Industry Partner of the Year at the PPA Independent Publisher Awards and the judges highlighted your approach to Covid-19 challenges. As a major supplier to the industry, what challenges did Air Business itself face?
A: We are immensely proud to have received this award; it really was so motivational for all the staff that have worked so hard to keep things moving for our customers. We have not missed a single day of operations since this nightmare started and we have faced challenge after challenge with what I see as our trademark 'can do' attitude. Fortuitously, prior to Covid hitting, we decided to replace our global workforce's desktops with laptops and this has been a major factor in our ability to provide all forms of communication, including voice, with a largely remote workforce.
Q: As we start to emerge from the Covid crisis, vaccine permitting, what do you see as the main growth opportunities for publishers?
A: I've always thought that selling product on the back of brand loyalty was a great opportunity. Continuing to build on the growth in subs numbers and online traffic, as well as developing the potential for virtual conferences, seem like logical growth lines. We have launched a new product called Air Business Management Services (ABMS) which allows publishers, on a menu type basis, to move non-core post-production activity to us on a variable basis. This is centred on our core skills and we don't see it encroaching upon the more specialised areas like newstrade which are more than adequately served by some excellent existing companies.
Q: An acceleration in digital transformation was one of the impacts of Covid: where do you see the role of print in what looks likely to be an increasingly digital future?
A: I still believe there is a definite place for print in the market, as recent growth patterns have shown. Bundles of various forms of content would seem the way forward but as I say, print still has a valuable part to play in the mix.
I recall an article written back in 2015 by Tony Regan, entitled 'Getting magazine media back on the planner's shortlist'. In it, he wrote: "As solutions extend across platforms, advertising needs to adapt to different reader mindsets and need-states according to the devices they're using: focusing on snackable content and high utility for mobile devices, whilst creating a more indulgent, lean-back experience for print and tablets."
To my mind, that could have been written yesterday. There will always be a demand for the more tranquil reading experience that print satisfies so well.
friday, 20 november, 2020
Air Business wins Industry Partner of the Year
Air Business has been awarded the coveted "Industry Partner of the Year" in the PPA Independent Publishers Awards (IPN) 2020.
Sally Hampton, DC Thomson, IPN Judge: "We loved Air Business' commitment to helping Independent Publishers meet the challenges they face while embodying an ethical approach to business. In particular, their approach to Covid-19 challenges showed a willingness to go the extra mile to help their customers."
The PPA summarised the judges' comments: "They show strong communication and a nimble approach, switching transportation to get the most reliable service and good deals. The growth figures are a testament to strong performance in more 'normal' times."
Adam Sherman, Air Business CEO, said: "I am so proud that Air Business has been recognised as the PPA Industry Partner of the Year. This is a testimony to our great team at Air Business, not a single day of service has been missed across the whole business during Covid. Thank you to the judges and a massive thank you to all our customers for their ongoing support and understanding as we have all tried to navigate through this challenging year."
Air Business is a market-leader in global mail, fulfilment, distribution and subscription management. With over 45 years of experience in their field, Air Business have set themselves apart from the competition. As strategic partner of the Professional Publishers' Association (PPA) for over 10 years, they are committed to being more than just a supplier.